Japanese Massage
Restore your body's natural balance and well-being with Japanese traditional (SEITAI) remedial massage.
The Clinic and Therapist
The clinic was established in 2016 shortly after moving from Japan to Australia. After completing my traditional Japanese Massage Therapy (Seitai) training at Universal Therapy Integrative Medicine Institute (Tougou Iryo Kenkyo Sho) in Takatsuki, near Kyoto Japan, I decided to name the clinic after this ancient city.
When I moved to Brisbane in 2015, I also completed training in Shiatsu massage and obtained affiliation with the International Institute of Complimentary Therapists (IICT).

On first appointment I require some information about your condition and potential causes that have contributed to it which will assist me with applying appropriate massage techniques and treat the condition more efficiently. Unlike other massage techniques you may be familiar with, the Seitai Japanese massage may not entail working directly on the parts of the body which are sore or display symptoms, but it may to your surprise alleviate or stop your pain altogether.
The Clinic and Therapist
Marketing
Fusce at accumsan elit. Sed ut urna pulvinar, ultricies orci eu, pretium lectus. Integer vulputate lorem ac nisi eleifend, at egestas mauris eleifend.
Public Relations
Vivamus aliquam lectus non tortor pellentesque, sit amet ultricies ex rutrum. Nunc ut neque sem. Proin fermentum libero ac vestibulum sollicitudin.
Digital Media
In tellus ipsum, ullamcorper vitae justo sit amet, mattis consequat tortor. Suspendisse risus urna, posuere id orci ut, facilisis accumsan ipsum.
Testimonials
Testimonial 1
I went in to see Kyoto Massage for a stiff neck and was intrigued to see what the difference is between Japanese massage and the conventional massage that is on offer. The interview before starting was a full diagnosis of what was troubling me with which Mika targeted all the issues I had shared. Japanese massage felt more like a mixture of soft chiropractic/shiatzu/reflexology without all the bone-cracking that is expected, different techniques were used during the 1 hour visit that left me with a renewed vitality and also for the first time since I can remember my "Soldiers neck" was flexible without all the crunching feeling that I was used to with the turning of my head. I have made ongoing appointments to gain more movement and suggest anyone who needs healing book an appointment.
Steve Parks, Alexandra Hills
Testimonial 2 ​
"I've had a groin problem since an injury two years ago. I experienced radiating pain down my right leg. I've tried physio without much success. Mika took the time to speak to me about my symptoms and then focused on my problem area. She explained that there was an issue with my pelvis that was linked to the problem. After the session, I could put my full weight on the leg without pain. Amazing result considering the pain I was experiencing. I'll continue with Seitai to maintain my gains". ​
Mary, Norman Park.
Testimonial 3
"I've always wanted to try an authentic Japanese massage and I'm glad I went to Kyoto Massage. Mika was extremely polite and thorough during my visit and felt fantastic afterwards. I'll definitely go back." ​
Damon, Norman Park ​
Testimonial 4
At the age of forty plus, I just restarted competitive physical activities after twelve years. I have suffered from muscle pain since. Mika addresses the issue of this constant fatigue in a tailored manner. After the treatment, I could finally feel relaxed and at ease. And I am now looking forward to the idea of training, and I can sleep without constant muscle tightness. I really want to thank Seitai for their wonderful work.
Carlo, Moorooka
Japanese Seitai Massage
What is Seitai Remedial Therapy
The term Seitai comes from the Japanese word which means restoring the body into its natural order. It signifies a well-balanced state of the body's muscles, ligaments, organs and joints. Due to detrimental modern lifestyles, unhealthy diet and injuries, our body deviates from its optimal, healthy state. The vital body's energy flow or "Chi" (Ki in Japanese) is disrupted. A range of stress-related physiological and psychological conditions of the modern day are the sign of physical and mental imbalance. The results are bodily discomfort and pain.
The premise of Seitai techniques is holistic healing. For instance, the Seitai practitioner, in order to address strained muscles, a headache or back pain, will apply acupressure, and other massage techniques to areas other than the symptomatic, sore body parts. They will pay attention to the body's meridians to restore the natural energy flow and may treat organs as the Seitai principle proposes that the state of organs may be closely linked to the musculoskeletal conditions of your body.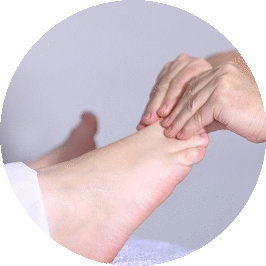 ​ The body does have natural, restorative power, which in the course of time becomes impeded by a range of above-described elements. The Seitai practitioner is to examine the condition of a client's musculoskeletal system to identify these obstructing factors and eliminate them to restore your body's natural, balanced state and your wellbeing. ​
Seitai is a combination of secret techniques that masters of various healing traditions used in Japan in the first half of 20 century. The knowledge of these esoteric healing techniques had traditionally been passed down to only a few practitioners in Japan and Asia. From the fear of losing this valuable secret knowledge master Seitai practitioners convened after WW2 to examine and preserve the most efficient techniques to be used in the treatment and taught to the future generations of Seitai practitioners. ​
"Imoto Seitai".
Please phone or text 0479 066 280 for booking.
Prices | Booking
Japanese Remedial Therapy | $70 per hour | Visa, Master cards, and cash accepted | Please text or call 04 7906 6280 for booking.